Automotive/Vehicle Locksmith Services
» Locksmith in Farmington, NM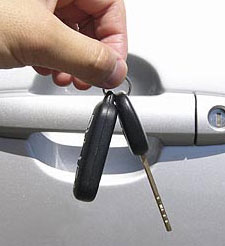 Ignition Lock Service:
If you have lost your car keys, I can fit a key, even if it is a transponder (chip key) to most cars and trucks. I also may be able to repair or replace vehicle locks which have been damaged.
Duplicate Keys:
I carry key blanks for many different car manufacturers and can duplicate your key right on site.
Transponder Chip:
These keys will need to be programmed to your car's computer. I can program many of the U.S. and foreign auto keys due to the fact that I have state of the art equipment.
Open Car Trunks:
Most cars have some method of getting in the trunk from inside the car. Alternate methods of entry can be discussed.
Broken Key Extraction:
Some keys are easy to extract, some are more difficult and some are extremely hard. We will discuss options.